Learn Python From the Comfort of Your Own Browser
PyBites Platform:
teaches you many different aspects of the Python language
is interdisciplinary covering both standard library and external modules
provides a hands-on approach, more efficient than (passive) books and videos
uses Test-Driven Learning that teaches you to code towards a spec
removes most of the what should I code next? which can stall your learning
pushes both new and experienced Python developers past their comfort zone
lets you earn Ninja badges and certificates, all at your own pace
prepares developers for paid gigs and new exciting jobs
is brought to you by experienced Python trainers
gives you access to a knowledgeable and friendly Python community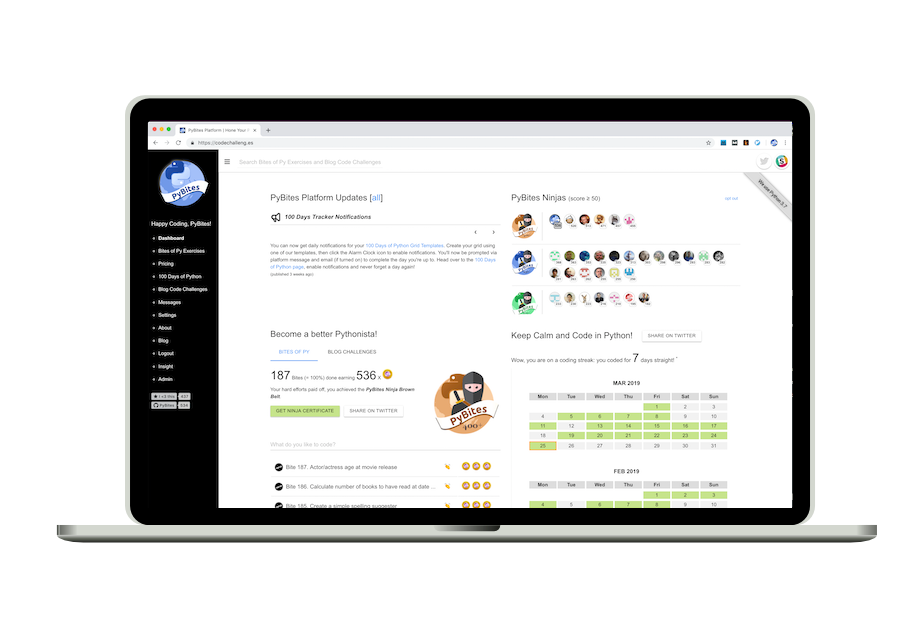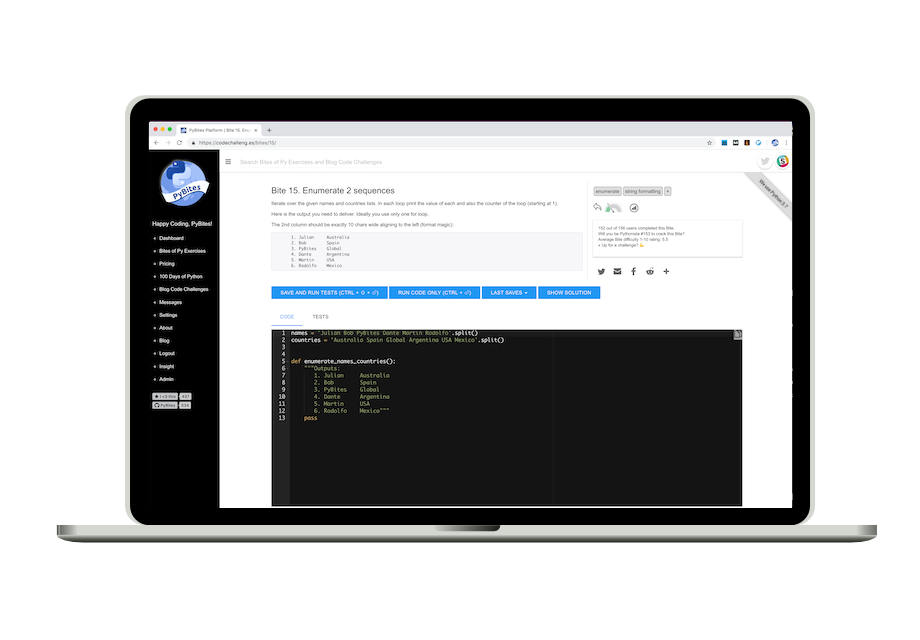 The only way to learn a new programming language is by writing programs in it.
- Dennis Ritchie
There is only one way to eat an elephant: a bite at a time.
- Desmond Tutu